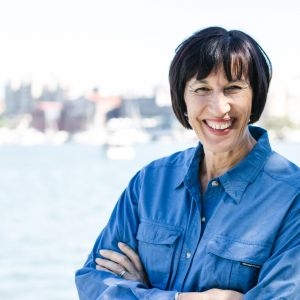 Teaching your clients how to read a food label
22 Sep, 2017
With or without Ticks or Stars!
Friday, September 22, 2017, 10.00am–11.00am AEDT
About the presentation
With more people buying processed foods, it's critical to give clients quick, easy tips to discern if a food is healthy or not (with or without Ticks or Stars!) Accredited Practising Dietitian, Catherine Saxelby, will show you how she teaches a client to read a food label using a combination of the Ingredient List and the Nutrition Information Panel. You'll learn quick and easy short-cuts to show your clients:
How an Ingredient List is arranged
Which additives to avoid (and which are not a true problem)
Health claims to ignore such as organic, real, light, no artificial colours or preservatives, etc
How to interpret a Nutrition Panel from canned corn to wholemeal bread
What are cut-offs for the NIP for sugars, sodium and protein
Watching this presentation and completing the assessment can contribute towards assessable Continuing Professional Development hours.
About the Presenter
Catherine Saxelby is an Accredited Practising Dietitian and Nutritionist, and author of 10 books including The Complete A to Z Nutrition Companion and Ancient Grains: Whole Food Recipes for the Modern Table.
More recently, she created an eCourse designed to teach everyday shoppers how to read a food label. It consists of six Lessons ideally spaced out so people can look at their cans in their cupboard and reflect on their new knowledge.
Catherine has almost 30 years of experience as a dietitian with time spent in clinical, teaching, industry, consulting and freelancing. She shares her wealth of expertise writing for magazines as well as her own popular website foodwatch.com.au which publishes a monthly newsletter and links to Instagram and Twitter.
Registration includes:
Access to the live webinar or a recording of the webinar
Presentation notes
Multiple choice questions and answers
Suggested further reading
Registration types
Live webinar: $50 to watch the webinar in real time.

Recording: $38 to receive a recording of the webinar and associated documents.

Subscription: $33 monthly for all Education in Nutrition recordings (minimum 30 per year) and free access to all our live webinars.
Our recordings are intended for individual viewing. However, we are happy for them to be shared with groups of up to six people. If your viewing group is larger than this, please select the multi-user price.