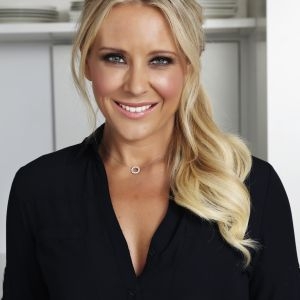 Successful nutrition from home
06 Apr, 2020
A free presentation explaining the tricks and tips you need
Susie talks about:
The health pros and cons of being at home 24/7
Avoiding weight gain
The myth of self-control
Mindful eating
Portion guide
Cooking tips
This presentation provides information for a general audience with an interest in eating well at home
About the Presenter
Susie Burrell is one of Australia's leading dietitians, known for her extensive background in both nutrition and psychology and for her practical, easy to understand approach to diet, nutrition and wellbeing. Early in her career, she spent almost 10 years working at The Children's Hospital and with elite sporting teams including the St George Illawarra Dragons and the South African Blue Bulls where she gained much applied experience working with children, families and elite athletes. Susie is currently the resident dietitian on Channel's 7's SUNRISE, is a regular contributor to bodyandsoul.com.au and runs the online weight loss program Shape Me. Susie has recently completed a Master's Degree in Coaching Psychology at Sydney University, loves going on long walks around Sydney and is kept pretty busy with her twin boys, Gus & Harry.
Registration includes
Access to a recording of the presentation
Presentation notes
Recipes
This is a free presentation
Open Access. This presentation is distributed under the terms of the Creative Commons Attribution License which permits any use, distribution, and reproduction in any medium, provided the original author(s) and the source are credited.