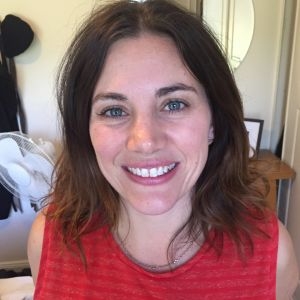 Sleep and Circadian Rhythms
27 Jul, 2017
The fundamentals of health and wellbeing
Thursday July 27, 2017, 10.00 – 11.00am AEST
This presentation will cover:
The basic physiology of sleep and circadian rhythms
Consequences of sleep loss with a focus on eating, appetite and metabolism
Effects of circadian disruption (e.g. shift work) on eating, appetite and metabolism
Practical ways to improve sleep, and minimise circadian disruption
Watching this presentation and completing the assessment can contribute towards assessable Continuing Professional Development hours.
About the Presenter
Dr. Sarah Jay is a Senior Post-Doctoral Research Fellow at the Appleton Institute, CQUniversity. She completed her PhD in 2007; since then she's worked in New Zealand and Australia conducting research broadly focused on the impact of working hours on safety and health. Her particular interest in the role of sleep has led her to conduct field research in a variety of workplaces where variable shift working patterns are common, including aviation, rail, the maritime, emergency services and healthcare industries. She has also conducted a number of large-scale laboratory studies answering questions about the time-course of recovery from sleep deprivation, the suitability of sleepiness counter-measures and the impact of specific working conditions on sleep and performance, such as on-call/stand-by and moderate altitude.
Registration includes
Access to the live webinar or a recording of the webinar
Presentation notes
Multiple choice questions and answers
Suggested further reading
Registration types
Live webinar: $50 to view webinar in real time
Recording: $38 to receive a recording of the webinar and associated documents
Subscription: $33 monthly for all Education in Nutrition recordings (minimum 30 a year) and free access to all our live webinars
Our recordings are intended for individual viewing. However, we are happy for them to be shared with groups of up to six people. If your viewing group is larger than this, please use select multi-subscriber.