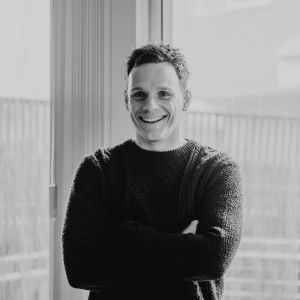 Managing athletes who have type 1 diabetes
15 Nov, 2019
Dietitians supporting athletes with type 1 diabetes maximise performance
Friday November 15, 2019
The presentation covers:
Blood glucose targets for exercise
Effects of different types of exercise on BGLs
Combining both sports and diabetes nutrition knowledge
Working in a multidisciplinary team
Understanding dietetic scope of practice and therapeutic boundaries
Where to get professional training, supervision and support
Watching this presentation and completing the assessment can contribute towards assessable Continuing Professional Development hours.
About the Presenter
Steve Flint is an Accredited Sports Dietitian with a special interest in type 1 diabetes and exercise. He is passionate about supporting people with type 1 diabetes to eat well and stay active in a way that suits their lifestyle. Having grown up with a sister with type 1 diabetes, he has a unique understanding of the condition and its many challenges.
Steve currently works for Diabetes Victoria delivering self-management education programs, presenting on nutrition and exercise, and contributing to various diabetes publications. He also works privately with people with type 1 diabetes to improve their health, wellbeing and performance.
Steve has previously worked for Diabetes Queensland and consulted to the Queensland Academy of Sport (QAS) and the North Melbourne Football Club in the AFL.
Registration includes
Access to a recording of the presentation
Presentation notes
Assessment quiz and certificate
Suggested further reading
Registration types
On demand recording: from $38 receive a recording and associated documents
Subscription: $33 monthly for all Education in Nutrition recordings (minimum 30 a year)
More information on pricing and packages