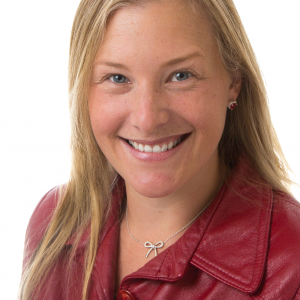 Orthorexia Nervosa
12 Oct, 2017
Obsessive behavior in pursuit of a healthy diet
Thursday, October 12, 2017, 10.00am–11.00am AEDT
The presentation will cover:
What differentiates Orthorexia Nervosa from other eating disorders
How diets and dieting influence the incidence of O.N.
How to Identify clients with symptoms of O.N.
Strategies toward helping align yourself with clients
Approaches for challenging restrictive food practices
Watching this presentation and completing the assessment can contribute towards assessable Continuing Professional Development hours.
About the Presenter
Sarah McMahon is Director of BodyMatters Australasia, and a psychologist who's been working in the field of eating disorders for over a decade. Sarah embraces industry leading best practice and advocates for "health at every size" to help people establish a healthy and balanced relationship with their bodies through diet and exercise. Her personal style and approachable manner have enable clients to align their values and behaviour toward a happier, more meaningful life. Sarah has a Masters of Public Health and a passion for educating the community about disordered eating. She's a leading contributor to public discourse on this issue, and a familiar voice in the media as resident Psychologist & Body Image Expert in Women's Health and Fitness Australia and Muse magazines as well as Lifeline. She was founding and board member of Endangered Bodies Australia and, more recently, cofounder and current chairperson of grassroots advocacy group, Collective Shout. Sarah also co-authored the body image and eating disorder chapter in Steve Biddulph's 2013 international bestseller, Raising Girls.
Sarah was a guest on All in the Mind in May 2017
Registration includes
Access to the live webinar or a recording of the webinar
Presentation notes
Multiple choice questions and answers
Suggested further reading
Registration types
Live webinar: $50 to watch the webinar in real time.
Recording: $38 to receive a recording of the webinar and associated documents.
Subscription: $33 monthly for all Education in Nutrition recordings (minimum 30 per year) and free access to all our live webinars.
Our recordings are intended for individual viewing. However, we are happy for them to be shared with groups of up to six people. If your viewing group is larger than this, please select the multi-user price.