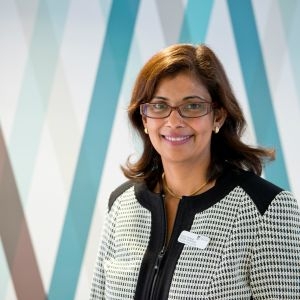 Nutritional Frailty
13 Aug, 2019
The physiological changes relating to under-nutrition in older people
Tuesday August 13, 2019
The presentation covers:
The importance of healthy ageing and independence to older people
Anorexia of ageing
The link between poor nutrition and frailty
The concept of frailty
Protein for older people
Watching this presentation and completing the assessment can contribute towards assessable Continuing Professional Development hours.
About the Presenter
Professor Renuka Visvanathan, PhD, FRACP, FANZSGM, G.Cert. Ed (Higher Education), MBBS, ATCL
Professor Visvanathan has an international reputation in the research area of nutritional frailty and is especially interested in the provision of quality health care to prevent the impact of frailty (e.g. falls and fracture) as well as improve the wellbeing, function and quality of life of frail, older people and consumers with dementia. She is also interested in research that is likely to translate into improved clinical practice. Professor Visvanathan is Project Lead at the NHMRC Centre of Research Excellence in Frailty and Healthy Ageing lead out of the Basil Hetzel Institute/TQEH. Professor Visvanathan is also Clinical Director of the Aged & Extended Care Services at The Queen Elizabeth Hospital (& The Basil Hetzel Institute), Central Adelaide Local Health Network since 2005.
Registration includes
Access to a recording of the webinar
Presentation notes
Assessment quiz and certificate
Suggested further reading
Registration types
On demand recording: from $38 receive a recording and associated documents
Subscription: $33 monthly for all Education in Nutrition recordings (minimum 30 a year) and free access to all our live webinars
More information on pricing and packages