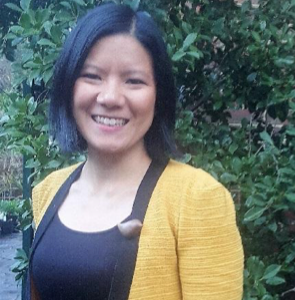 Nutrition for children from vulnerable populations: case study
29 Mar, 2019
The case:
A 2-year-old boy was referred to Ju-Lin with growth faltering and delayed texture progression. He had recently been admitted to hospital with asthma. Ju-Lin describes the context of her practice as a community health dietitian. Her initial assessment includes dietary assessment, feeding history and the families food security. Using Ellen Satters' model of division of responsibility she creates dietary interventions which are sensitive to the family's financially disadvantaged situation and culturally sensitive. Ju-Lin describes the toddlers progress over the following 12 months including liaising with other members of the health care team and community support groups.
Watching this presentation and completing the assessment can contribute towards assessable Continuing Professional Development hours
About the Presenter
Ju-Lin Lee is a Clinical Leader & Paediatric dietitian at Your Community Health in Melbourne's north and also works in child public health research at Murdoch Children's Research Institute. She has completed a Master of Public Health, focusing on child public health nutrition. She is dedicated to reducing health inequalities through prevention nutrition and addressing the social determinants of health, particularly for vulnerable populations.
Registration includes
Access to a recording of the webinar
Presentation notes
Assessment quiz and certificate
Suggested further reading
Registration types
Recording: $24 to receive a recording of the webinar case study and associated documents
Subscription: $33 monthly for all Education in Nutrition recordings (minimum 30 a year) and free access to all our live webinars