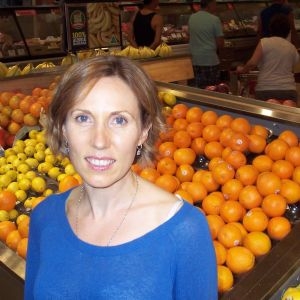 Nutrition and chronic pain
13 May, 2016
Nutritional issues facing your clients with chronic pain
Friday, May 13, 2015, 9am to 10am AEST
The presentation will cover:
The physiology of pain and the role of nutrition
Nutritional side effects of pain medications
Considerations and strategies for your client with chronic pain: mobility, weight changes, sleep disturbance, psychological impact
Watching this presentation and completing the assessment can contribute towards assessable Continuing Professional Development hours
About the presenter
Joanna Baker is a Melbourne-based accredited practising dietitian and a registered nurse. As a nurse, Joanna specialised for many years in anaesthetic and post-anaesthetic care, with a specific focus on pain management. In 2015 she graduated with a master's degree in dietetics from Deakin University. The combination of these two skill sets provides Joanna with a unique insight into the interaction between nutrition and pain. Joanna's private practice, Everyday Nutrition, has a special interest in pain management and gastrointestinal nutrition, treating conditions such as Irritable Bowel Syndrome and Coeliac Disease. Joanna also works as a consultant dietitian for Nutrition Professionals Australia at Medical Specialists on Collins. She aims to help patients develop practical, evidenced-based strategies that can be used every day to improve health and quality of life.
Registration includes
Access to the live webinar or a recording of the webinar
Presentation notes
Multiple choice questions and answers
Suggested further reading
Registration types
Live webinar: $50 to watch the webinar live
Recording: $38 to receive a recording of the webinar and associated documents
Subscription: $33 monthly to receive all Education in Nutrition recordings (minimum 30 a year) and have free access to all our live webinars
Our recordings are intended for individual viewing. However, we are happy for them to be shared with groups of up to six people. If your viewing group is larger than this please use a multi-subscriber user form.