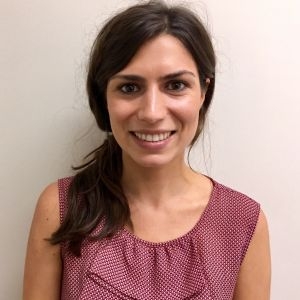 Non-alcoholic fatty liver disease (NAFLD)
17 Apr, 2020
Current nutrition and dietary management
Friday April 17, 2020
The presentation will cover:
Natural history of NAFLD
Diagnosis and staging of NAFLD
Management of NAFLD

Medical
Dietary
Exercise
Psychology

Practical clinical strategies
Watching this presentation and completing the assessment can contribute towards assessable Continuing Professional Development hours
About the Presenter
Tayla Robertson is the senior clinical dietitian for the Princess Alexandra Hospital Hepatology Integrated Care Clinic. The clinic is pioneering a multidisciplinary model of care, aimed to improve patient outcomes with non-alcoholic fatty liver disease (NAFLD) through an intensive 12-week intervention aimed to achieve a weight loss and improve dietary quality. Tayla's research interests also include implementation of enhanced recovery after surgery protocols in patients undergoing colorectal and hepatobiliary surgery, with a focus on improving preoperative management and early postoperative nutrition provision.
This presentation has been prepared with expert assistance from:
Dr. Ingrid Hickman, Principal Research Fellow, Department of Nutrition and Dietetics, Princess Alexandra Hospital
A/Prof Graeme Macdonald, Senior Staff Specialist, Department of Gastroenterology and Hepatology and TRI, Princess Alexandra Hospital
Registration includes
Access to a recording of the presentation
Presentation notes
Assessment quiz and certificate
Suggested further reading
Registration types
On demand recording: from $38 receive a recording and associated documents
Subscription: $33 monthly for all Education in Nutrition recordings (minimum 40 a year)