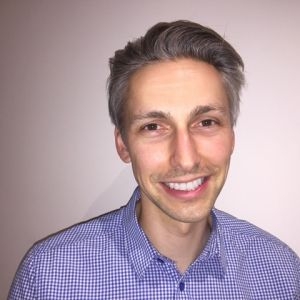 Non-Alcoholic Fatty Liver Disease (NAFLD)
06 Jun, 2017
NAFLD is the most common liver disorder in developed countries
Tuesday June 6, 2017, 4pm to 5pm AEDT
The presentation will cover:
What it is
Its causes
Its prevalence
Its progression
Its diagnosis
Its management
Watching this presentation and completing the assessment can contribute towards assessable Continuing Professional Development hours.
About the Presenter: Dr Alexander Hodge BSc, MBBS (Hons), PhD, FRACP
Alex worked as a molecular biologist in Vancouver (Canada) before commencing medicine at the University of Sydney in 2000. He graduated with honours, then completed his Gastroenterology specialist training in Canberra and Melbourne. In early 2015, he completed a PhD at Monash University focusing on stem cell therapy for chronic liver diseases and lifestyle modification for fatty liver disease / metabolic syndrome.
Today, Dr Hodge is a consultant at Monash Health where he works in Gastroenterology and Clinical Nutrition. A lecturer at Monash University, he was awarded the inaugural Monash University Clinical School Early Career Practitioner Fellowship in 2015 – 2017 to continue his research into fibrosis and fatty liver disease. He is also the principal investigator on pharmaceutical clinical trials for NAFLD.
Registration includes:
Access to the live webinar or a recording of the webinar
Presentation notes
Multiple choice questions and answers
Suggested further reading
Registration types
Live webinar: $50 to watch the webinar in real time
Recording: $38 to receive a recording of the webinar and associated documents
Subscription: $33 monthly for all Education in Nutrition recordings (minimum 30 a year) and free access to all our live webinars
Our recordings are intended for individual viewing. However, we are happy for them to be shared with groups of up to six people. If your viewing group is larger than this, please use a multi-subscriber user form.