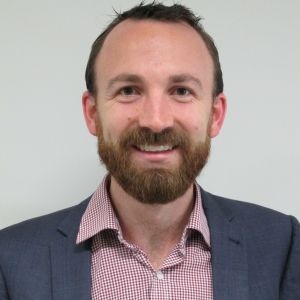 NDIS Overview: Working in a Social Insurance Model
15 Aug, 2016
The NDIS is the biggest social reform in Australia since the introduction of Medicare
Presented by Luke Bo'sher and Carmel Curlewis, APD. A collaboration with DAA Disability IG and Disability Services Consulting
Monday August 15, 2016, 10am-11am AEST
The presentation will cover:
The NDIS model: who are the participants and what are the supports?
Operating using insurance thinking
Empowering participants with choice and control
Adapting to being an NDIS service provider
Tips for working as a dietitian in the NDIS
Watching this presentation and completing the assessment can contribute towards assessable Continuing Professional Development hours Bolded
About the Presenters
Luke Bo'sher has worked on the NDIS since its inception and is currently the Principal Consultant for Disability Services Consulting. Luke has worked extensively on the scheme's design in his roles as a Director at the National Disability Insurance Agency and advisor at the Department of the Prime Minister and Cabinet. In his time at the NDIA Luke's work focused on engagement with the sector to increase housing options for NDIS participants and the delineation between the NDIS and other mainstream systems such as health and education. Luke recently finished a two year Fulbright Scholarship to New York University looking at social investment models to fund social outcomes.
Carmel Curlewis is an APD in private practise with thirty years of experience providing high quality nutrition, dietetic and food services. She has worked extensively in the area of disability and is the current convenor of the DAA Nutrition and Disability Interest Group. Carmel has been a registered NDIS service provider since July, 2014 and practiced in working within this new social model.
Registration includes
Access to the live webinar or a recording of the webinar
Presentation notes
Multiple choice questions and answers
Suggested further reading
Registration types
This is a free recording on behalf of Education in Nutrition, The DAA Disability IG and Disability Services Consulting
To register for a recording of the webinar click on the "Buy" button. You will not be charged at the checkout