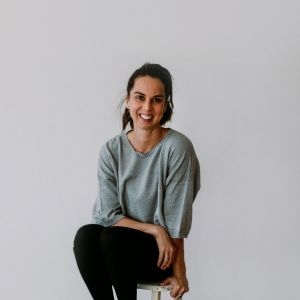 Chronic fatigue syndrome (ME/CFS) Part 1
01 Jun, 2020
Part 1: Pathophysiology and current movement guidelines.
The presentation covers:
Known and unknown pathophysiology of ME/CFS
Understanding predisposing, precipitating and perpetuating factors
Relating pathophysiology to exercise
Current exercise evidence for ME/CFS
AEP role
The ESSA Professional Development Committee certifies that this Professional Development offering meets the criteria for 1 Continuing Professional Development (CPD) Points.
About the presenter
Florence Kelly is a senior Accredited Exercise Physiologist, and a Yoga and Meditation Teacher. Whilst spending two years working in musculoskeletal rehab, she was drawn to complex patients with invisible illnesses; a group who were all too often dismissed or put in the "too hard basket".
Having spent the last 10 years in the private practice sector, Florence has developed her skills in providing care to clients with Myalgic Encephalomyelitis or Chronic Fatigue Syndrome, central sensitivity, chronic migraine, Fibromyalgia, EDS, chronic pain and POTS.
She has worked in various clinics including the ESSA award winning practice: Active Health Clinic. She has recently co-founded her own practice: Connect Mind Body with psychologist Paula Sladdin where she continues her work with these fascinating conditions using a biopsychosocial model of care.
Registration includes:
Access to a recording of the webinar
Presentation notes
Assessment quiz and certificate
Suggested further reading
Registration types:
On-demand recording: from $38 receive a recording and associated documents (buy 5 and receive 7)
Subscription: $33 monthly for all Education in Nutrition and Education in Exercise recordings (minimum 40 a year)