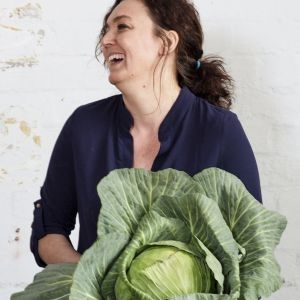 Making and using fermented foods
02 Jun, 2017
Boosting probiotic content in our diet.
Friday June 2, 2017, 10.00 – 11.00am AEST
The presentation will cover:
A brief history of fermented foods
Creating and using fermented foods including:
¥ Water kefir
¥ Milk kefir
¥ Raw kraut
¥ Raw kimchi
¥ Vegan kimchi
Watching this presentation and completing the assessment can contribute towards assessable Continuing Professional Development hours.
About the Presenter
For several decades, Sharon Flynn has been learning, experimenting and honing her knowledge about fermented foods. Rather than reinforcing the increasingly well-known health benefits of these foods, she focuses on making full flavoured, nutrient dense ferments that are never a super food fad. Sharon started The Fermentary (in Daylesford, Victoria) where she's been producing authentic, slow fermented vegetables and kefirs as well as running workshops teaching people how to make their own. Sharon's debut book on fermentation, Ferment for Good (published by Hardie Grant), is due for release in May this year.
Registration includes
Access to the live webinar or a recording of the webinar
Presentation notes
Multiple choice questions and answers
Suggested further reading
Registration types
Live webinar: $50 to view in real time
Recording: $38 to receive a recording of the webinar and associated documents
Subscription: $33 monthly for all Education in Nutrition recordings (minimum 30 a year) and free access to all our live webinars
Our recordings are intended for individual viewing. However, we are happy for them to be shared with groups of up to six people. If your viewing group is larger than this, please use a multi-subscriber user form.