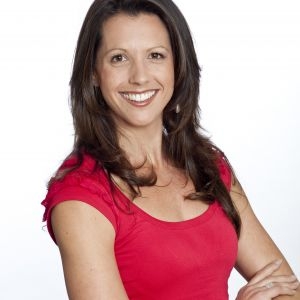 How to use a non-diet approach in your practice
06 Dec, 2017
Altering our attitude to weight management
Wednesday, December 6, 2017
The presentation covers:
A brief history of the non-diet approach
Health At Every Size (HAES): its phenomenon as a social movement
Helpful resources and supports
Common questions from clients and health professionals
Explaining the non-diet approach to your clients
But my clients want me to help them lose weight...
HAES case studies.
A review of Zoe's webinar can be read here
Watching this presentation and completing the assessment can contribute towards assessable Continuing Professional Development hours
About the Presenter
Zoe Nicholson is the founder and senior dietitian at Love What You Eat: More Than Nutrition (formally Figureate), a busy private practice in Melbourne [Australia] specialising in Health At Every Size (HAES), the Non-Diet Approach and food intolerance.
Zoe is an Accredited Practising Dietitian and Nutritionist who uses Intuitive Eating and HAES principles to help people resolve their relationship between food and their bodies.
In November 2014, Zoe co-founded The Moderation Movement with fitness professional Jodie Arnot. It was established to counter the ever-increasing hype, extremism and punishment concept around eating and exercise. The Moderation Movement's objective is to promote pleasure and satisfaction with food and exercise. The movement has already attracted a tremendous response from the public, gathering an audience of over 38,000 and counting.
Registration includes:
Access to the live webinar or a recording of the webinar
Presentation notes
Multiple choice questions and answers
Suggested further reading.
Registration types:
Live webinar: $50 to watch the webinar in real time.
Recording: $38 to receive a recording of the webinar and associated documents.
Subscription: $33 monthly for all Education in Nutrition recordings (minimum 30 per year) and free access to all our live webinars.
Our recordings are intended for individual viewing. However, we are happy for them to be shared with groups of up to six people. If your viewing group is larger than this, please select the multi-user price.