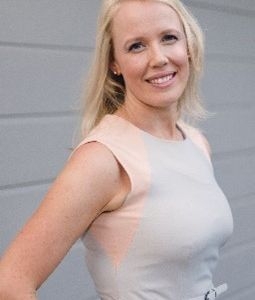 Health at Every Size®
01 Feb, 2021
An introduction for AEPs
The presentation covers:
Rationale for weight inclusive practice
Exploring weight stigma
Introducing HAES principles as they relate to exercise prescription
HAES misconceptions
The ESSA Professional Development Committee certifies that this Professional Development offering meets the criteria for 1 Continuing Professional Development (CPD) Points.

About the presenter
Meg McClintock is an APD with over 18 years' experience. She spent the first 10 years of her career in hospital based, clinical dietetics where she developed a love for clinical reasoning, evidence-based practice and multidisciplinary care. Meg began her private practice in 2011 and works within the weight inclusive, HAES paradigm which acknowledges ineffectiveness and harm of weight loss interventions and the negative physical and psychological impacts of weight stigma in the lives of the individuals of all sizes. A HAES Australia advisory group member, Meg has delivered guest lectures on weight inclusive practice for dietetic students, dietitians, multidisciplinary groups and teachers.
Registration includes:
Access to a recording of the webinar
Presentation notes
Assessment quiz and certificate
Suggested further reading
Registration types:
On-demand recording: from $38 receive a recording and associated documents (buy 5 and receive 7)
Subscription: $33 monthly for all Education in Nutrition and Education in Exercise recordings (minimum 40 a year)