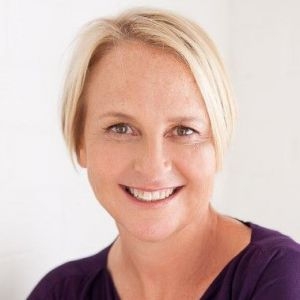 Food regulation
02 Jun, 2017
Understanding food law and regulation empowers dietitians to be effective advocates for better food choices on behalf of their clients and the broader community.
June 2, 2017
The presentation covers:
Overview of the regulatory and enforcement landscape
Australian Consumer Law
Food Standards Code
Nutrient and health claims
Allergen warnings
Credence claims
Country of origin labelling
Where possible, Louise will use examples from case studies to illustrate her key points.
Review:
As a dietitian, have you ever looked at a food product and wondered what laws govern the information on the package? Louise Fisher provides us with a really clear understanding of food and nutrition regulation by explaining the three principles of food law;
1. Food Safety.
2. Competition and Consumer Protection.
3. Nutrition and Health claims.
She deciphers the information on food labels and explains how manufacturers gain compliance with the Food Standards Code (what's compulsory information) and Australian Consumer Law (what they legally can or cannot claim).
Louise also discusses the ACCCs role and cites some fascinating court cases.
Most importantly, she outlines what this all means for the future of Food Regulation in Australia and how to use these laws to advocate for better nutrition and empower you as a dietician to help your clients make better food choices.
Watching this presentation and completing the assessment can contribute towards assessable Continuing Professional Development hours.
About the Presenter
Louise Fisher founded Food360 Pty. Ltd. to give food businesses the complete perspective on food regulation and nutrition. Louise started her working life as a lawyer, and has extensive regulatory and enforcement experience. Her passion for nutrition and food was the driving force behind her career change, and is now an experienced, accredited, practising dietitian. With dual careers, she understands food, nutrition science and regulation, and translates the complexity of these areas into commercial and credible regulatory advice for food businesses.
Louise helps food businesses cut through the confusion of the complex food and nutrition regulatory regime. Food360 takes the hassle out of getting products into shape for the retail market, and ensures labels are correct and compelling. Louise helps optimise health and quality claims to ensure products stand out in a competitive and ever-changing market.
Food360 values quality, integrity and independence, giving clear and credible food regulatory advice for businesses.
Registration includes:
A recording of the webinar
Presentation notes
Multiple choice questions and answers
Suggested further reading
Registration types
Recording: $38 to receive a recording of the webinar and associated documents
Subscription: $33 monthly for all Education in Nutrition recordings (minimum 30 a year) and free access to all our live webinars
Our recordings are intended for individual viewing. However, we're happy for them to be shared with groups of up to six people. If your viewing group is larger than this, please use the multi-subscriber option.