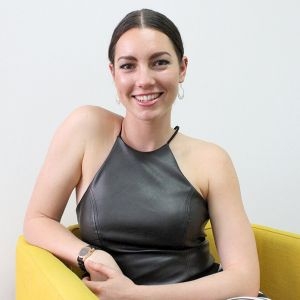 Safe exercise at every stage (SEES): Clinical guidelines for exercise and eating disorders.
21 Aug, 2017
The development of medically appropriate exercise guidelines for eating disorders
Monday August 21, 2017, 10.00am to 11.00am AEST
The presentation will cover:
An overview of the "Safe Exercise at Every Stage" (SEES) Guidelines
A practical guide to medically and psychologically graded exercise for people with an eating disorder
The maximum level of safe exercise
The risks related to exercise beyond contraindicated levels
Watching this presentation and completing the assessment can contribute towards assessable Continuing Professional Development hours.
About the Presenter
Alanah is an Accredited Exercise Physiologist (AEP) with a special interest and experience in eating and weight concerns. She works within the multidisciplinary team at Centre for Integrative Health (CFIH), and has a firm understanding of both the physiological and psychological underpinnings of eating and weight concerns. So much so, Alanah and her research team (Sarah King and Marita Cooper) have created the world's first medically-graded exercise guidelines for people with eating disorders.
Alanah has completed training in Maudsley Family Based Therapy (FBT) and Cognitive Behaviour Therapy (Enhanced) (CBTe). Whilst at university, Alanah was also the head tutor, or Academic In Charge, for Anatomy and Physiology. In the near future, Alanah plans to complete a PhD on movement guidelines for eating issues.
Registration includes
Access to the live webinar or a recording of the webinar
Presentation notes
Multiple choice questions and answers
Suggested further reading
Registration types
Live webinar: $50 to watch the webinar in real time.

Recording: $38 to receive a recording of the webinar and associated documents.

Subscription: $33 monthly for all Education in Nutrition recordings (minimum 30 per year) and free access to all our live webinars.
Our recordings are intended for individual viewing. However, we are happy for them to be shared with groups of up to six people. If your viewing group is larger than this, please select the multi-user price.