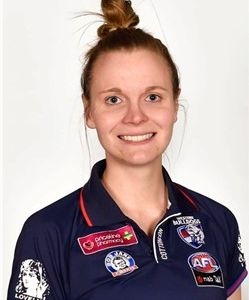 Exercise for hypermobility conditions
01 Jan, 2021
An introduction for AEPs: screen, manage and teach our clients to thrive.
The presentation covers:
Spectrum of hypermobility and varying associated conditions
Screening and referral
Exercise prescription and movement considerations
Client autonomy and practitioner self-care
The ESSA Professional Development Committee certifies that this Professional Development offering meets the criteria for 1 Continuing Professional Development (CPD) Points.

About the presenter
Hannah Dower is a qualified Accredited Exercise Physiologist and Strength and Conditioning Coach. She has been working with a wide range of athletes in the elite and semi elite field, including AFLW and VFLW teams, for over seven years. Her experience in private practice has focussed on musculoskeletal rehabilitation and sports performance with her special interest areas including female athlete performance, hypermobility conditions and complex chronic conditions. Hannah strongly believes in using exercise as medicine and enjoys working collaboratively to achieve strong and successful patient outcomes.
Registration includes:
Access to a recording of the webinar
Presentation notes
Assessment quiz and certificate
Suggested further reading
Registration types:
On-demand recording: from $38 receive a recording and associated documents (buy 5 and receive 7)
Subscription: $33 monthly for all Education in Nutrition and Education in Exercise recordings (minimum 40 a year)