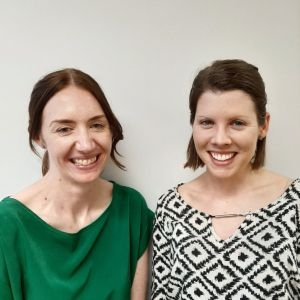 Creating and embedding nutrition policies
03 Apr, 2020
How to create and embed healthy food and drink policies in organisations
Friday April 3, 2020
The presentation covers:
What is policy? Why create it?
Steps in the policy implementation process, including:
Identifying stakeholders, and scoping the current situation
Drafting, consulting and finalising, including getting approval from an organisation's senior management
Communication and implementation
Monitoring and reviewing, and celebrating success.
Examples of organisations who have created healthy eating policies, and the approach they took.
Watching this presentation and completing the assessment can contribute towards assessable Continuing Professional Development hours
About the Presenters
Kate Wilkinson
Kate is an Accredited Practising Dietitian with over 10 years of experience in community dietetics and public health nutrition. She holds a Bachelor of Nutrition and Dietetics and Graduate Certificate of Public Health Nutrition both from Deakin University.
Kate has previous experience in nutrition policy at both the state and local government level and coordinating numerous projects to improve people's access to healthy food, including working across various government departments outside of health.
Kate's current role is coordinator for the Healthy Eating Advisory Service, funded by the Victorian Government and delivered by Nutrition Australia Vic Division. In this role she supports local councils and sport and recreation facilities across Victoria to develop healthy eating policies and implement government nutrition guidelines, by offering healthier food and drink options through their retail outlets, vending machines and catering.
Kate has a keen interest in all aspects of public health nutrition and creating healthy food environments to make the healthy choice the easy choice for everyone.
Amy Wakem
Amy Wakem is a qualified Dietitian and Nutritionist and has been working in public health and community nutrition for over 9 years now. She holds a Bachelor of Applied Science: Nutrition and Food Science, Master of Dietetics, and Master of Public Health all from the University of Queensland. Amy also has more than 11 years' experience working in the early years sector, and previously worked on a nutrition education program with the Food and Agricultural Organisation of the UN in Cambodia.
Amy is currently the early years and schools subject matter expert and Education Coordinator for the Healthy Eating Advisory Service delivered by Nutrition Australia Vic Division. In this role she works to support schools and early years services across Victoria to embed healthy eating changes in policy, improve the food and drink provision, and teaching healthy eating habits in the classroom.
Amy is passionate about childhood nutrition, with her interests focussing on early childhood public health strategies.
Registration includes
Access to a recording of the presentation
Presentation notes
Assessment quiz and certificate
Suggested further reading
Registration types
On demand recording: from $38 receive a recording and associated documents
Subscription: $33 monthly for all Education in Nutrition recordings (minimum 40 a year)