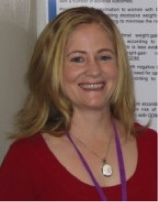 Gestational Diabetes Mellitus: case study
27 Mar, 2018
The case:
In this expert presentation Robyn details the nutritional management of three very different clients with GDM. A 31 year old of Lebanese background with a pre-pregnancy BMI of 23.0. A 30 year old caucasean with a pre-pregnancy BMI of 34.0. And a 40 yr old of Japanese background with a pre-pregnancy BMI of 27. Each presented with blood glucose results peaking at different times during the week. For each client, Robyn identified the causal issues of the raised BGL's and suggest appropriate nutritional advice. Her cases illustrate the varying ways in which our clients with gestational diabetes may present and how our management requires very individualised approaches.
Watching this presentation and completing the assessment can contribute towards assessable Continuing Professional Development hours Bolded
About the Presenter
Robyn has worked as a dietitian for the past 19 years, and has specialised in the field of diabetes for the past 14 years. She is a Senior Dietitian specialising in Diabetes at the Diabetes Centre at Bankstown-Lidcombe Hospital. Robyn is a Credentialed Diabetes Educator as well as an Accredited Practising Dietitian. She is a PhD candidate at the University of Newcastle. Her research involves exploring the impact of dietary interventions on the optimisation of glycaemic control and neonatal outcomes in Gestational Diabetes Mellitus. She is a lead or co-author of several publications on this topic. Robyn is currently the NSW Convenor of the Dietitians Association of Australia Diabetes Special Interest Group.
Registration includes
Access to the live webinar or a recording of the webinar
Presentation notes
Assessment questions and answers
Suggested further reading
Registration types
Recording: $24 to receive a recording of the webinar case study and associated documents
Subscription: $33 monthly for all Education in Nutrition recordings (minimum 30 a year) and free access to all our live webinars