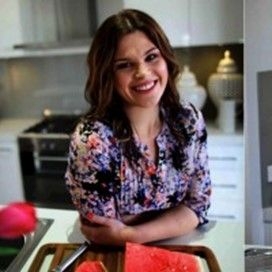 Body satisfaction
01 Nov, 2020
Dropping the body image struggle
The presentation covers:
Body image definition
Assessing client's body image -formal and informal methods
Discussing body image concerns with clients
Your communication and influence on body image
This presentation is still eligible to contribute 1 point towards your annual professional development points.
ESSA professional development category: Further Education - Industry Courses.
About the presenter
Melissa Matheson is uniquely qualified as an Accredited Exercise Physiologist, Accredited Practicing Dietitian, and Accredited Sports Dietitian. She has established her private practice Nutricise, which has a focus on supporting women's health particularly in the areas of fertility, disordered eating and the female athlete triad. Mel has developed a passion for supporting positive body image, through recognising body satisfaction issues in clients both with and without clinical eating disorders.
Registration includes:
Access to a recording of the webinar
Presentation notes
Assessment quiz and certificate
Suggested further reading
Registration types:
On-demand recording: from $38 receive a recording and associated documents (buy 5 and receive 7)
Subscription: $33 monthly for all Education in Nutrition and Education in Exercise recordings (minimum 40 a year)