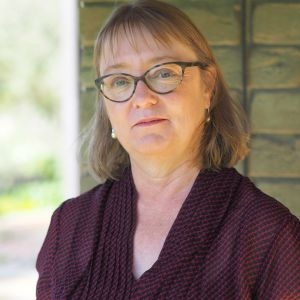 Body image
21 Aug, 2020
Body image impacts profoundly life choices and individual responses to treatment
The presentation will cover:
About body image
Weight stigma and bias
Body image and young people
Working with people
Resources

Watching this presentation and completing the assessment can contribute towards assessable Continuing Professional Development hours
About the Presenter
Terrill Bruere. Accredited Practicing Dietitian, Nutritional Counseling and Supervision.
Terrill is an experienced dietitian, known for her work in eating disorders and women's health, particularly with polycystic ovary syndrome, and for advocacy of a weight neutral approach to dietetic practice. She has provided workshops and training in many forums on topics related to eating behavior, body image and counselling skills. Currently she is working in private practice and consultancy in her specialist areas.
The relationship someone has with their body and themselves impacts profoundly life choices and individual responses to treatment. How we appreciate and respond to this requires insight and skills development. Since the early 1990's Terrill has been part of emerging body image networks and exploring and developing these practices working with people of diverse age, body and gender backgrounds in different settings.
She is a strong advocate for broader and more sustainable client centered approaches to treatment that fit well with the evidence-based practice of a dietitian. This includes motivational interviewing, intuitive eating, and cognitive behavioral therapy modalities.
Terrill also provides clinical supervision to other dietitians and is experienced in group facilitation, teaching and resource development and public speaking.
Registration includes
Access to a recording of the presentation
Presentation notes
Assessment quiz and certificate
Suggested further reading
Registration types
On demand recording: from $38 receive a recording and associated documents
Subscription: $33 monthly for all Education in Nutrition recordings (minimum 40 a year)