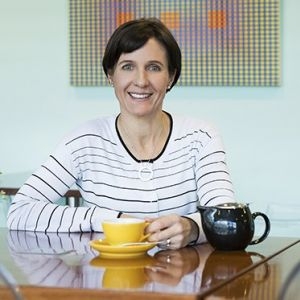 Trimethylamine N-oxide (TMAO)
09 Sep, 2019
Links to disease and dietary manipulation
Monday September 9, 2019, 12.00pm to 1.00pm AEST
The presentation will cover:
What Trimethylamine N-oxide (TMAO) is, how it is produced
Methods of measurement
Link to atherosclerosis and CVD
Dietary manipulation

Links with low carbohydrate, Paleo style diet
Modulation of the gut microbiota can influence concentrations

Application of latest research findings in clinical practice
Watching this presentation and completing the assessment can contribute towards assessable Continuing Professional Development hours
About the Presenter
Dr Angela Genoni, PhD, R.Nutr
Angela is a registered nutritionist, Doctor of Philosophy (Nutrition) and lecturer at Edith Cowan University's School of Medical and Health Sciences, Angela has brought new insights during her 15 years of working both in research and within the food Industry.
Her PhD investigating the long-term impact on the gut microbiota and CVD risk markers of low carbohydrate or Paleo-styled diets received international news coverage and was published in nutrition journals worldwide.
Angela is also an award winning public speaker. Her presentation at the 2018 Nutrition Society Annual Scientific Meeting — one of the most important nutrition science conferences in Australia — was awarded best oral presentation of the year.
Registration includes
Access to the live webinar or a recording of the webinar
Presentation notes
Assessment quiz and certificate
Suggested further reading
Registration types
Live stream: $50 to participate in the webinar in real time
On demand recording: from $38 receive a recording and associated documents
Subscription: $33 monthly for all Education in Nutrition recordings (minimum 30 a year) and free access to all our live webinars
More information on pricing and packages