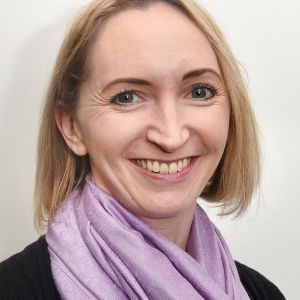 Head and neck cancer: Part 1
06 Oct, 2017
The role of the dietitian in nutrition intervention
Friday, October 6, 2017, 10.00am–11.00am AEDT
This presentation will cover:
Aetiology of head and neck cancers
The multifactorial causes of malnutrition in this population group
Dietitians role as part of the multidisciplinary team
Nutrition therapies that improve outcomes
Watching this presentation and completing the assessment can contribute towards assessable Continuing Professional Development hours.
About the Presenter
Teresa Brown is an Advanced Accredited Practising Dietitian currently in the role of Assistant Director for Nutrition & Dietetics at the Royal Brisbane and Women's Hospital. Since 2007, she has been the Team Leader of Dietitian for Cancer Care Services. Teresa has over 15 years of clinical experience working in cancer care, covering all specialty areas including medical oncology, radiation oncology and hematology. As project officer for the Clinical Oncological Society for Australia, she developed the national "evidence based guidelines for the nutritional management of patients with head and neck cancer" which has been subsequently endorsed internationally. In August 2017, Teresa was awarded her PhD thesis on the topic of "optimising nutrition support for patients with head and neck cancer" at the University of Queensland.
Registration includes:
Access to the live webinar or a recording of the webinar
Presentation notes
Multiple choice questions and answers
Suggested further reading
Registration types
Live webinar: $50 to watch the webinar in real time.

Recording: $38 to receive a recording of the webinar and associated documents.

Subscription: $33 monthly for all Education in Nutrition recordings (minimum 30 per year) and free access to all our live webinars.
Our recordings are intended for individual viewing. However, we are happy for them to be shared with groups of up to six people. If your viewing group is larger than this, please select the multi-user price.