Home exercise prescription. Presented by Daniel Arbilla AEP
Breaking traditional exercise rules to play with enjoyable movement variability.
Offered in equal measure, Daniel's brings a strong musculoskeletal practice along with his person-centred approach, delivering a presentation that encourages us to elevate and enjoy prescribing home movement programs. To commence, we are positioned to remember we can ask our clients to reconnect with their intuitive ability to move and to move with a sense of playfulness, rather than be the teacher offering corrections and instructions. This allows us to shed our layer of 'expert' and to prescribe from a place of curiosity, observation and experimentation.
Now, did you know that there are at least 16 variations of a push up? We do now, thanks Daniel. The body of the presentation is filling in the skeleton of a program (push, pull, squat, hinge, lunge, torso) with exercises born from creativity and experience. Throughout, Daniel asks that we reconsider the value of limiting ourselves to the 'rules' of movement and instead be open to watching, asking and encouraging our clients to find what works for them. The facilitation of building confidence is our role, supporting clients to develop an efficacy that allows for movement to happen consistently outside of our presence.
Ultimately this means we tap into a diversity of exercises that we may have not imagined, and equally so, a variety of ways in which we can support program modification as it is needed. More than merely advancement of load, sets and reps; other variables are brought to the table including tempo, context, focus, order and rest.
We are invited to be flexible and non-judgemental, and in being so, can encourage our clients to view their intention to move in the same light.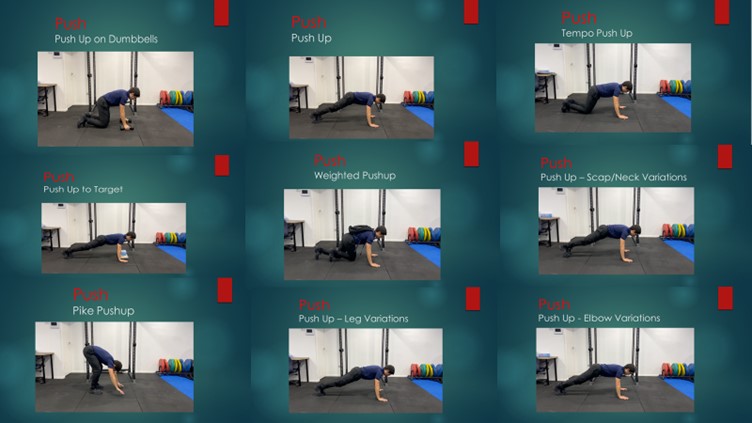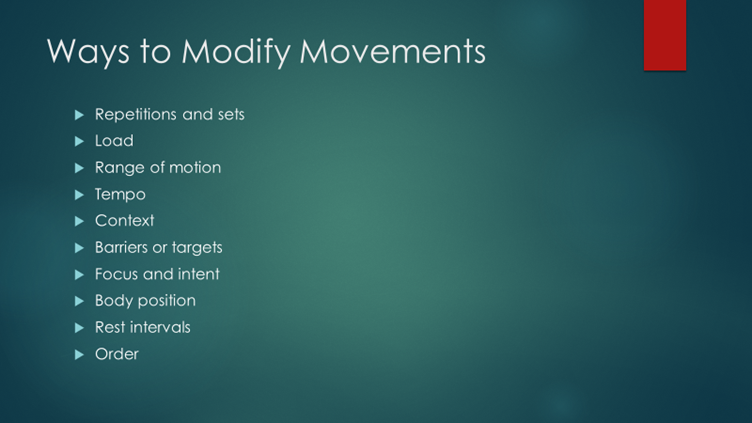 Daniel Arbilla is an Accredited Exercise Physiologist working in private practice and a mentor to allied health professionals from across Australia. He is passionate about coaching clients to improved health, behaviour change and self-management of symptoms, building resilience and functional capacity through exercise. He is sought after for consultancy and guiding other clinicians through psychologically-informed person-centred practice within a biopsychosocial framework. Dedicated to continually improving his knowledge and skills, Daniel aims to empower all clients with the strategies and tools they need to take action towards their valued goals.
The ESSA Professional Development Committee certifies that this Professional Development offering meets the criteria for 1 Continuing Professional Development (CPD) Points. Available to download or stream now.